DESIGN
The first step was to get a clear picture of how the user might go about the choices of language and audio quality. We couldn't really choose to launch the language based on location because our Russian listeners live all over the world. That meant we had to give them the option of choosing the language.
Information Architecture
I began with sketching various flow diagrams of how the users might interact with presented choices. Here is one version that I ended up using in the final design.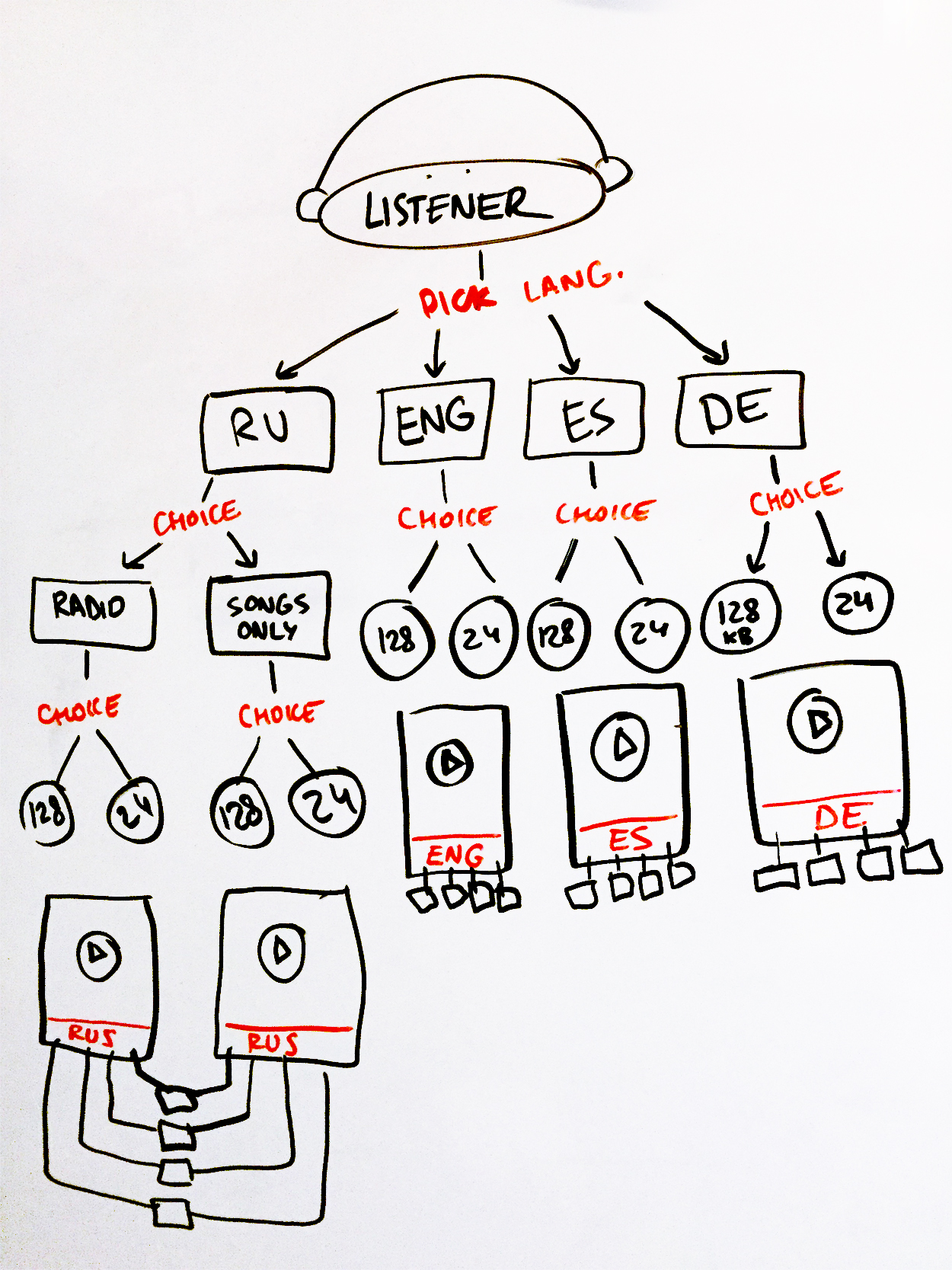 After the "language and quality selection screen", the users would then arrive at the "play screen". There, they would be presented with play controls and a menu in the language of their previous choice.
That meant that there would be a total of 28 screens that would need to be designed.
Wireframes
Initially, I tried various approaches to the selection screens, including a drop-down menu.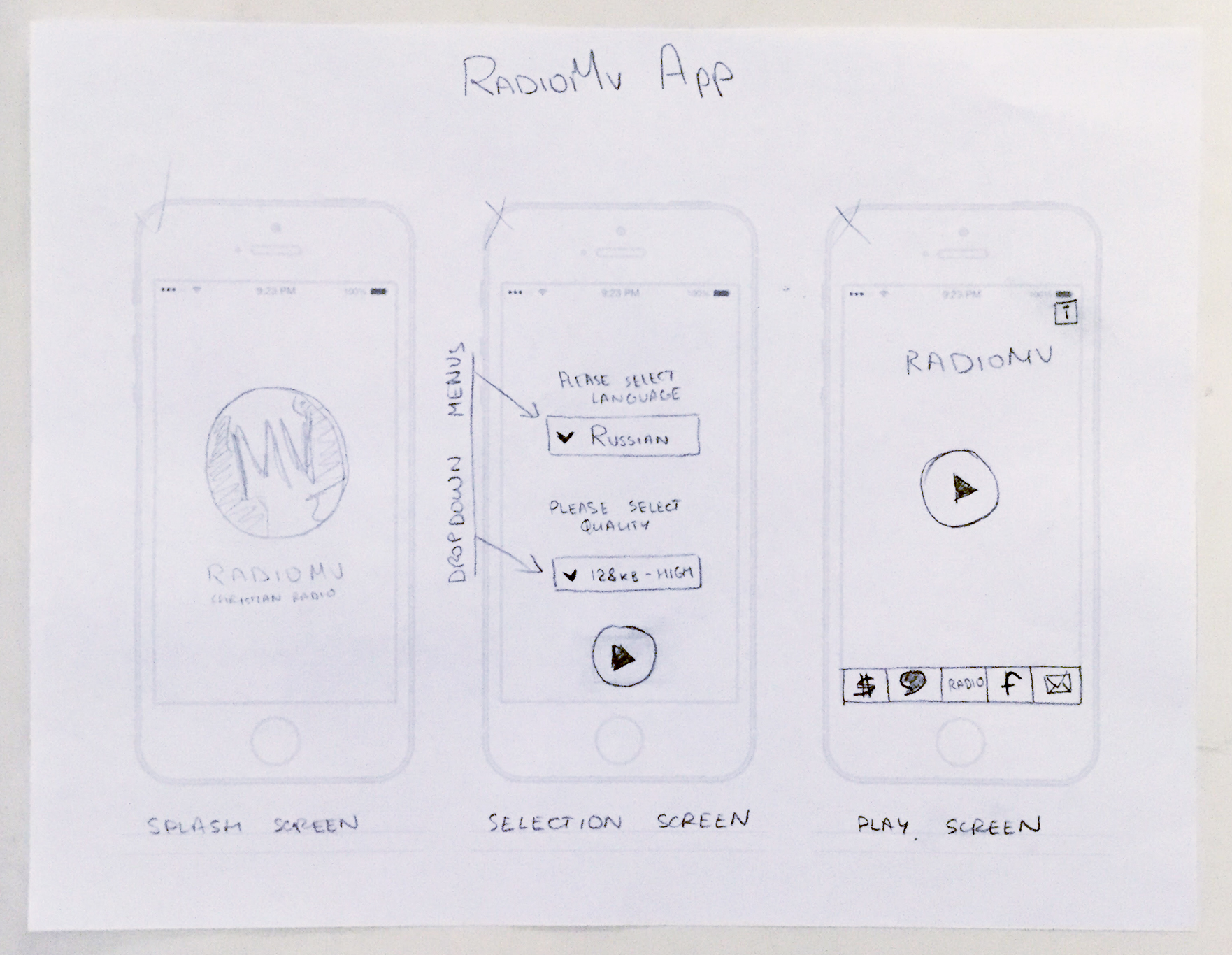 After collaborating with the team, I came up with a design that was simple and logical, it took the user one step at a time, always giving a way back if they made a mistake or changed their mind.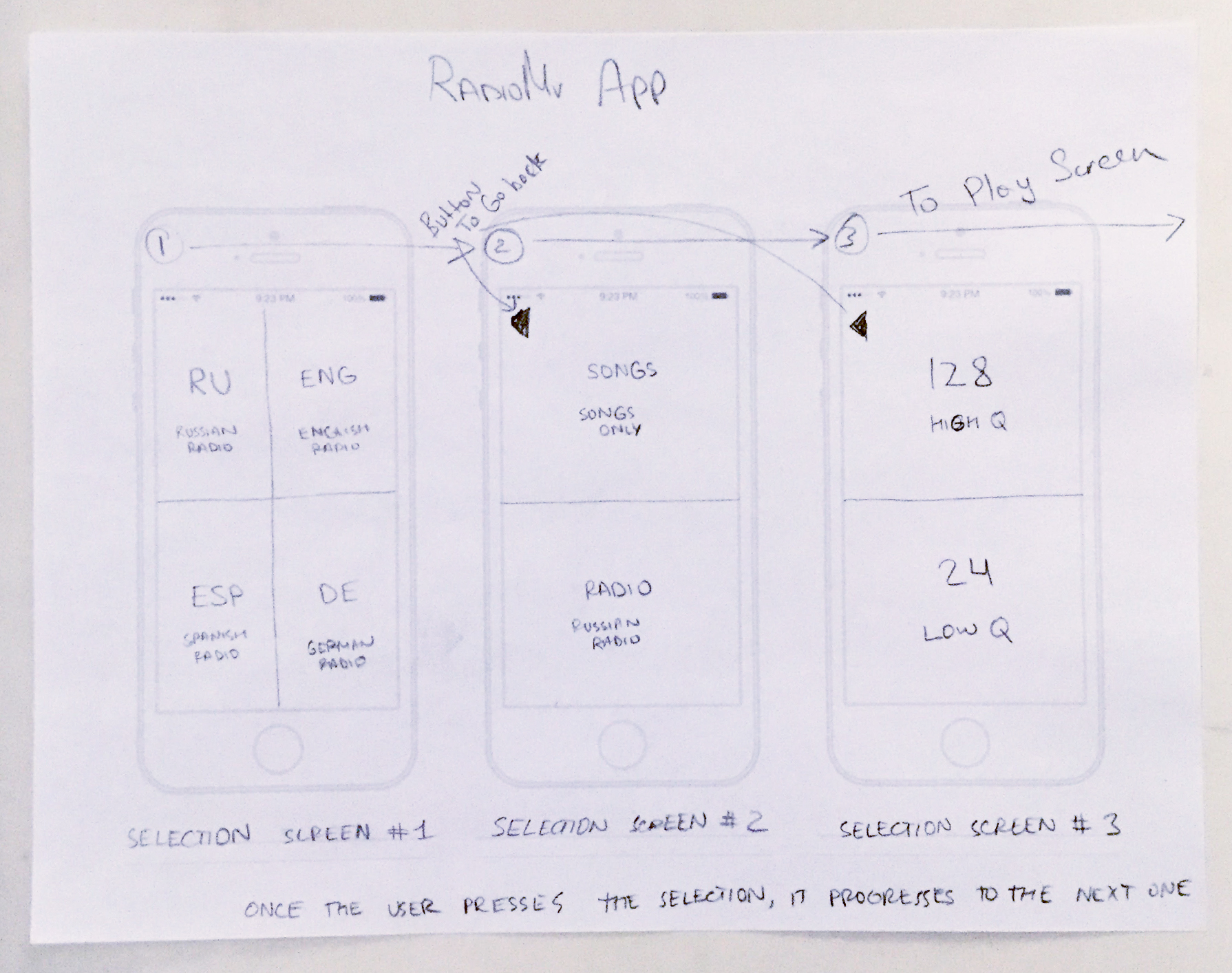 Once the user would select the final choice of audio quality, they would arrive at the "play screen" which would present the play/pause and volume controls along with 7 other buttons. The "play screen" would contain:
"Play/Pause" button
Volume slider
Tiny "Go Back" button - top left corner
Tiny "Info" button - top right corner
"Support" tab - 1st option bottom menu
"Chat" tab - 2nd option bottom menu
"Radio" tab - active tab upon arrival, bottom menu
"Social" tab - 4th option bottom menu
"Contact" tab - 5th option bottom menu
UI Design
At this stage, I designed the buttons and labels for each of the screens. The dark gray theme matched the radio station's branding. The buttons are simple and the text is concise and to the point.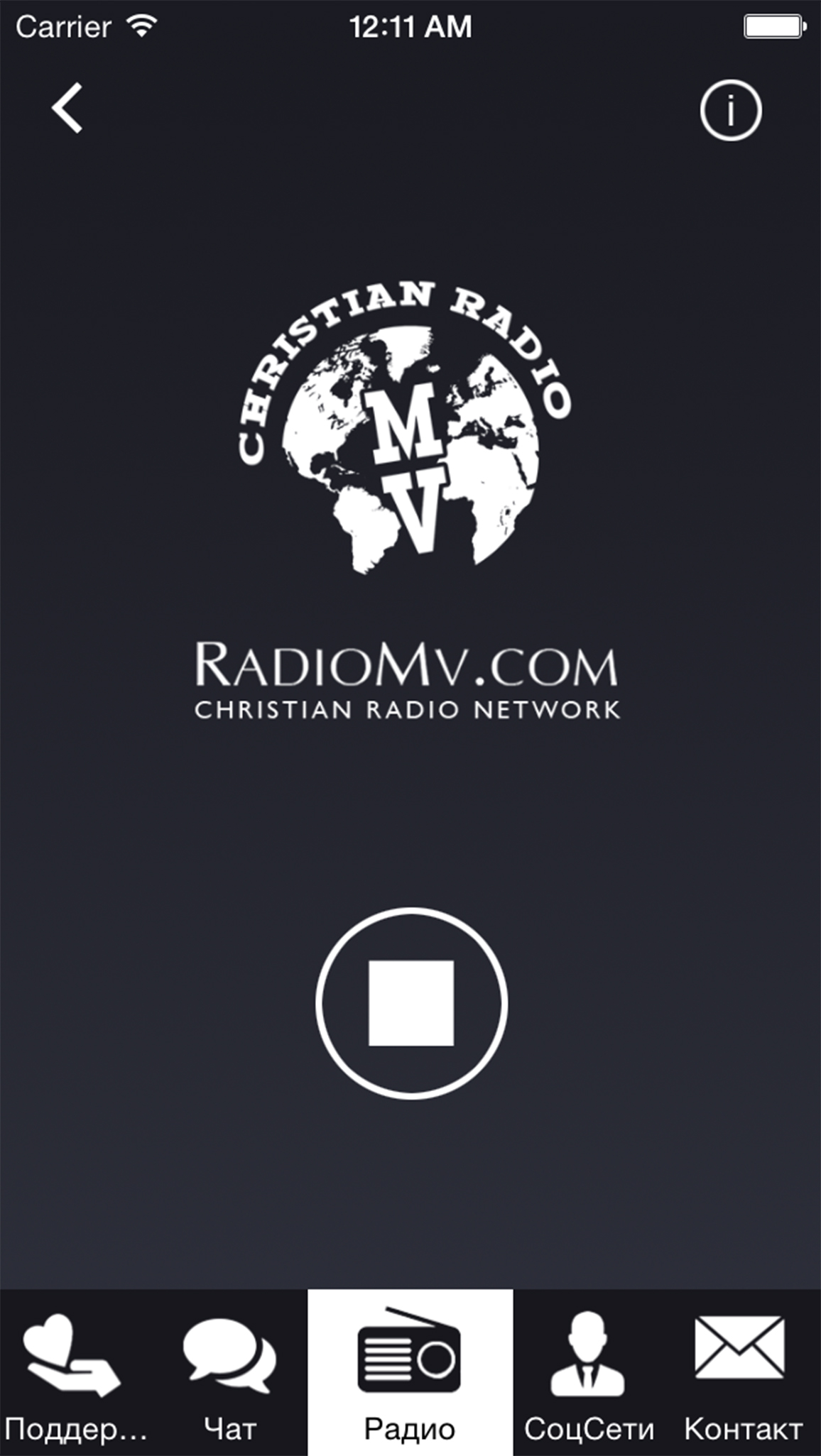 After finishing all the other screens, I had to prepare the graphics for the developer, slicing them separately.
At this point, I also designed the App icon for the iOS App Store as they require a whole set of sizes of the same icon.