Design
With approved, clear goals I began reviewing the available content and spent some time organizing it. At this stage, I worked closely with the support team to sort out the content and draft a plan for creating new content and revising the old.
New User Journey
First of all, I wanted to improve the user journey. I realized that there was no specific reason as to why there were so many funnels. Since the team was open to change, I decided to reduce the funnel to the most minimalistic functioning version. I put together another flow diagram.
In this new flow, we reduced the amount of calls and the amount of people involved in the process. Users would still have the option to call, but now were presented with direct contact options for each specific request. All of that would be initially handled by the Account Executive.
Information Architecture
Once we sorted through all the documents, I began laying out the sitemap for the future site. We wanted the front page to contain access to the most inquired support requests. Knowledge base would be integrated into helpdesk.
Along the way, the CEO requested to add the option of initiating a call from within the website. This would mean that a user doesn't have to make the call, but rather provide the phone number in a popup box and the program would place a call to the support team from the users phone.
Wireframes
At this point it was time to sketch out a few different ideas for the Help Desk layout. I wanted to make sure that it was simple and to the point. As the user lands on the helpdesk homepage, they should, within a second be able to pick the option they're looking for.
Here are some of the sketches that led the way to the final chosen design which incorporated the option on the right, because it provided a full array of options without being too cluttered.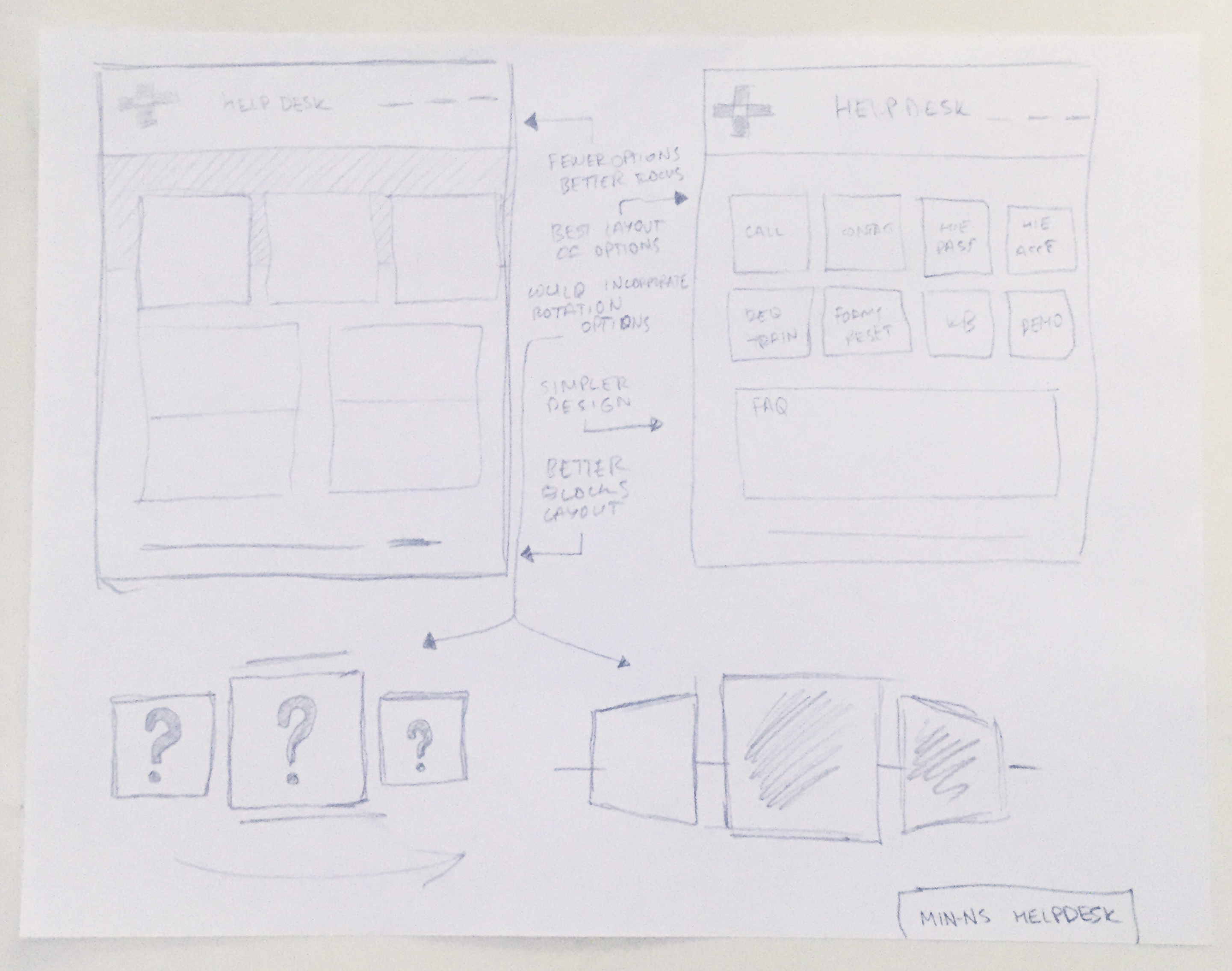 To make the sketches presentable for discussion, I quickly put together wireframes in Balsamiq. We used these as reference in our next meeting. Initially, the design included videos for several key entries in the Knowledge Base, but later during post-production of the videos, the project was halted and never resumed.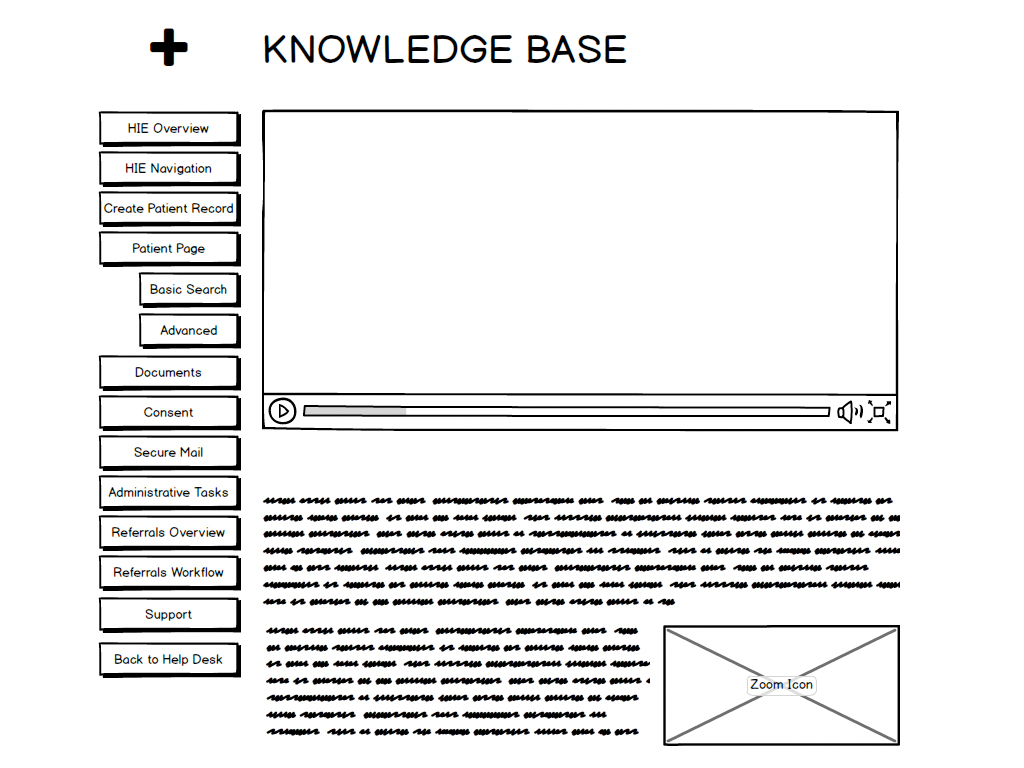 As the project progressed, I created more refined wireframes with proportional layout and proper sizes of elements for all the pages.
Since I would also be the developer for the project, I created high fidelity wireframes. In this one, I added "Font Awesome" icons to each of the tiles on the home page. The graphics are very light on load, and great for connecting the words with a picture.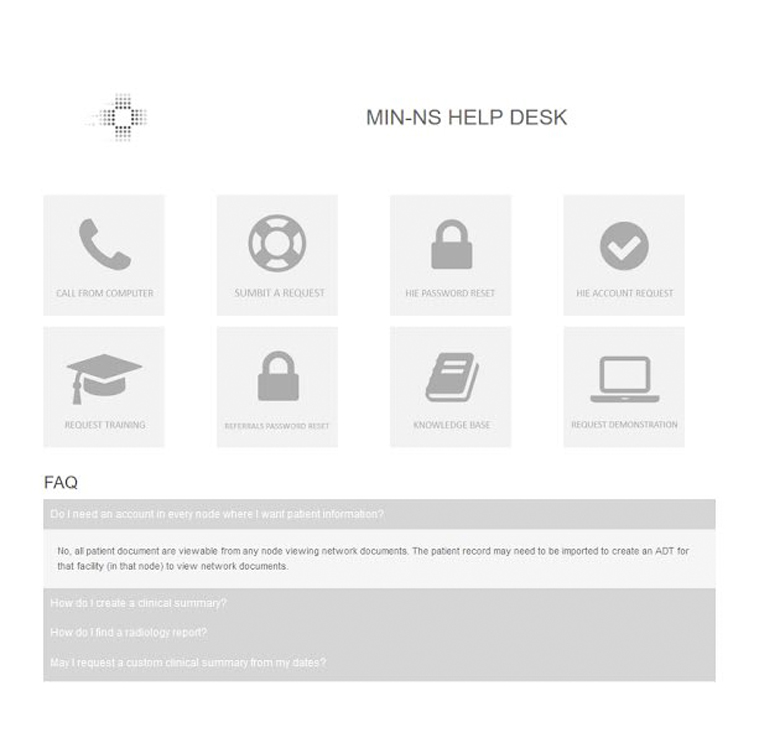 The final stage of design was to add corporate branding to the UI. Then it was time to implement the design and make it real.